September 20, 2012
Meet Noel Knecht, a 10-year cancer survivor, fashion merchandiser, marathon runner, soon to be Half Ironman finisher, and the only woman and only cancer survivor to ride every year in Tour de Pink since it's inception in 2004.  Noel has cycled and explored destinations all over the world and is one of the most humble and understated people I have ever had the pleasure to encounter. The more Noel talks, the more you want to listen. And listen I did.
A woman who met you at Tour de Pink recommended you for our Amazing Women series because you are considered, well, amazing.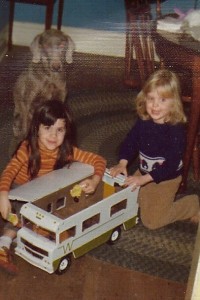 I never considered myself special. I consider myself ordinary but I'll take it.
I was diagnosed [with cancer] on January 15th, ten years ago. Basically, I look back at that year and I have to laugh because it was just one of those pretty crazy years.
July of that year I broke up with my boyfriend of ten years. Then a couple weeks after that, I lost my job and then, I actually enjoyed my summer. It was a transition time and then September 11th happened and I lived right in New Jersey right across the river and experienced and lived that whole event.
After all that, I met someone who I really liked. At the same time, I started going through some tests. My gynecologist had found a lump. I always hated my OBGYN so I kept going to a different one and a different one. I always felt guilty talking to them – they were these old guys…and so I found a woman and she found a lump. I said, "Oh it's just fibrous. I'm young and athletic." She said, "No, I want you to go check it out."
I went to Hackensack University Medical Center, which I feel blessed that I went there because it was just so amazing. I went through all these crazy tests.
When I was diagnosed with cancer, my doctor said, "You are going to fight it, you are going to beat it, and you are going to live a long life."
I had gone alone because I thought it was just a routine test. My breast surgeon sat me down and said, "Well, you have cancer." I looked at her with disbelief. The first thought was, "I'm going to die." I didn't cry or anything but then she said, "You need to call someone. I am not letting you drive home." I called my mom and I couldn't even tell her. I started crying. It was a big change.
I remember going into surgery and all the nurses called me while I was on the table and said, "You know, we're thinking about you."
How has this experience changed you?
It's amazing how many people you meet that have been touched by cancer. I think in my whole circle of friends everyone knows someone close to them that has been affected by it. You naturally find your support group. It just kind of happens. It's the one lucky thing that happened.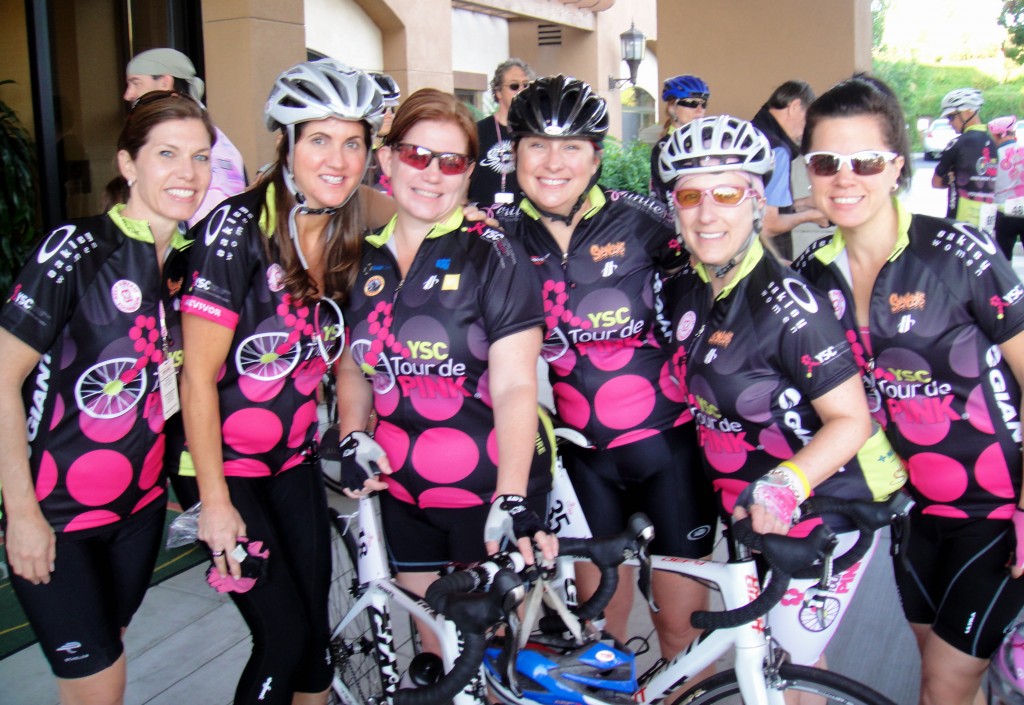 When I was diagnosed with cancer, my doctor said, "You are going to fight it, you are going to beat it, and you are going to live a long life."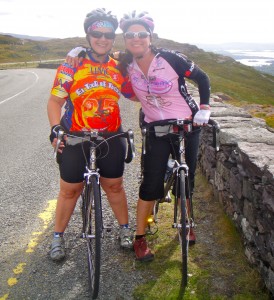 I ended up having over two centimeters of tumor on the left side. On my right side, it was like a Christmas tree lit up. I was infested with calcifications. I had a double mastectomy and then had a positive result on a lymph node which led me to the oncologist who gave me the same diagnosis. She said that the best doctor to help was the one I had been seeing in Hackensack so I stayed with Dr. Capko. Dr. Capko and Dr. Alter, my oncologist, are both amazing people. I look forward to seeing Dr. Alter every year for my check ups.
I became friends with the nurses and I remember going into surgery and all the nurses called me while I was on the table and said, "You know, we're thinking about you." It was a great feeling. I was 32 and my diagnosis meant a more aggressive form of treatment for chemotherapy. I did chemotherapy for 6 months. At the same time I was going through expansions for breast reconstruction and getting those filled up. I think the hardest part was losing the hair. I didn't care about my breasts; it was more about the hair. I don't know why, I think it was just more visible.
 I ended up having over two centimeters of tumor on the left side. On my right side, it was like a Christmas tree lit up.
Everything you read says that day 14 is when you lose your hair. I was on a date with a guy I had been seeing and he went over to kiss and caress me and he put his hand through my hair and a clump came out. I was horrified. He was great. He had dated someone before who had cancer. This was also why he ended up breaking up with me. He just couldn't handle going through it again. It was good for me because it was almost a soul searching time for me. I was always with someone and I learned a lot about myself and gained a lot of independence through it.
When I die, I don't want to be known for working 80 hours a week. I want to know that I lived my life to the fullest.
That's where I started to thrive as a person. It changed my outlook a little bit. I think I ran every day up until my last two weeks of chemo. I was so tired. I stopped running. I stopped running for a couple of years. I just let it get away from me.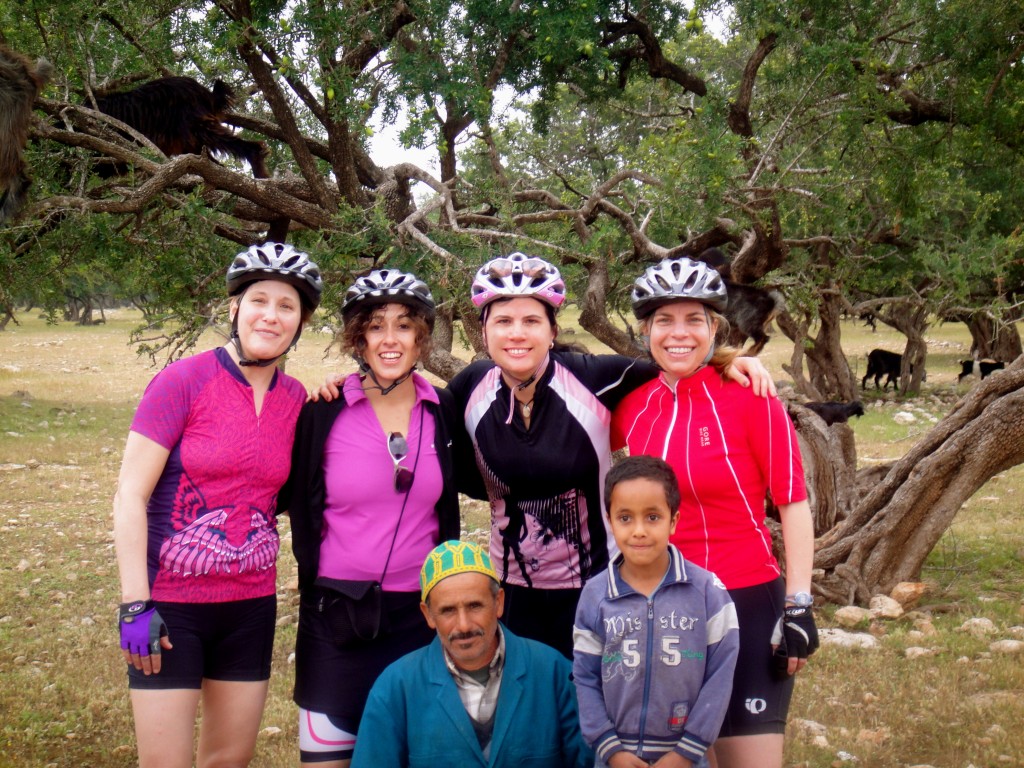 When you lost the ability to run, what did you find to replace it?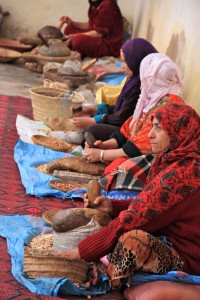 The new thing I did was started traveling alone. I always have to have something on the calendar. My life is empty without it! I can be very shy at times and I have a lot of friends that were shocked that I just would go and do it. It's like my own little challenge to myself that I can do it. I can go to a foreign country where no one speaks English and survive and see new things and meet new people. That's how I'm living life now. I live to travel. I don't over work myself anymore. I think that's the other thing I learned. I have my job and I like my job but it's not my end all be all. When I die, I don't want to be known for working 80 hours a week. I want to know that I lived my life to the fullest.
What made you move from trying to become healthy to wanting to complete a Half Ironman?
I'm training for my first half triathlon. I have a new found respect for people who are doing these things because it is HARD. It's such a commitment. I hired a coach [shout out to Shawn and Aly!] and everything. It takes a lot of time and it's exhausting. I just want to finish it and that's it. I'm doing that on September 23rd in California. I figured if I am going to do a triathlon then I want to have a nice view and enjoy the scenery.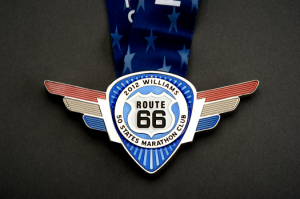 I also ran my first marathon in January. I am probably going to do another one – this is the corny piece of me. There was one here in Oklahoma [the Route 66 Marathon] and I really liked the medal they have so I really want to do it. It's really corny but at least it motivates me.
You have a tremendous commitment to ride every year in the TdP. What makes you come back every year?
I think it's the people. When I did the first year, it was more about the challenge and kicking cancer's butt. Saying, you know, you aren't going to stop me. The first year there were only five of us. We went from Boston to NY (Original YSC story). It was really grass roots because we stayed at peoples' homes. I'd ridden a bike before but never really cycled seriously before. I don't think I even really trained for it. I just did it.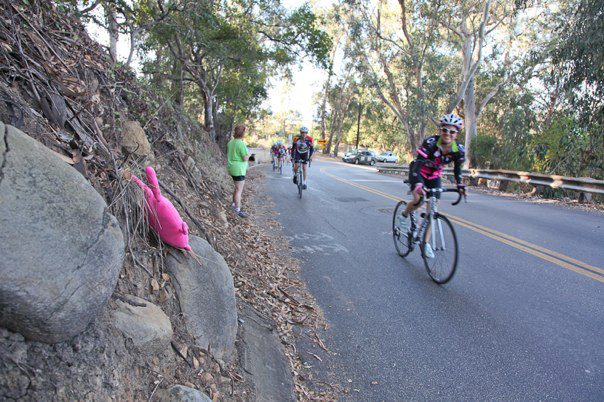 There is a unique attitude for women that are going out and riding bikes for the first time. They are so proud to just be riding.
You know, each year it grows and grows but each year you meet these amazing people that have these amazing stories. I think when you are a survivor you can think you have it the worst and you meet others and you hear their stories and they handle them differently and they are all so important and amazing and inspiring. I think that's the part that keeps you going.
There are a lot of cancer organizations and events. Why did you choose to bike?
There is a unique attitude for women that are going out and riding bikes for the first time. They are so proud to just be riding. Every year, it feels like a family reunion. You won't talk to someone all year but then you see them for Tour de Pink and it's like you saw them yesterday. They are family.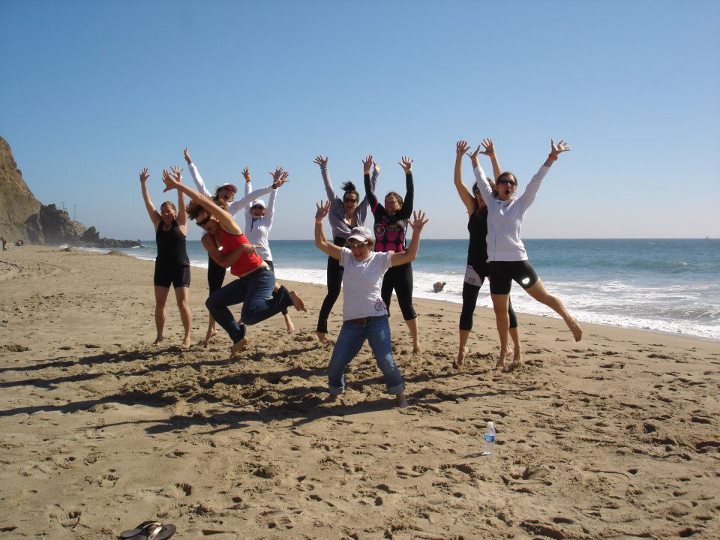 You are riding through these towns and people are asking you what you are doing and we tell them we are riding for the Young Survival Coalition focused on young women with breast cancer and they tell you their stories.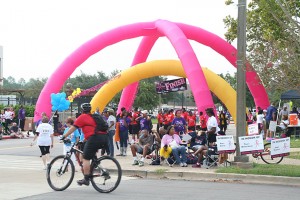 They ask for information and we pass it on; we get donations while we are on the bikes. It keeps me focused and healthy as a survivor. Meeting new survivors that come and do the ride I'm able to work with them and inspire them to keep moving on.
It's incredible how many men do the ride. I think because it is a cycling event it attracts men and they have stories as well that their wives or sisters or someone they know has been affected. For them to hear each other or meet other women that are survivors gives them hope and an extra kick. It's pretty amazing.
How did you become affiliated with the Young Survival Coalition?
I feel like I owe the YSC a lot because it's the first organization I found when I started looking for support when I was diagnosed. It's difficult enough to go online and research cancer – you have to be careful what you find – it can be depressing. Besides the American Cancer Society, YSC is the only other organization I found. I partnered with them and I remember seeing the request for Tour de Pink and they were planning to do this whole ride. I thought, "Okay, let's do it." I made some really amazing friends and connected to really great resources through them. Now, I share it with everyone else. It can be scary when you are young.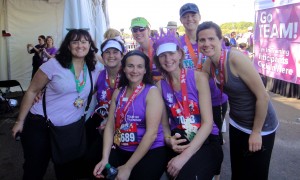 Cancer can be the best thing that ever happened to me. If I never had cancer I never would have met all these people that are in my life. It sucks that we had cancer but we got to be in each others' lives. My boyfriend, Dustin, I met at a Tour de Pink event. His ex-fiance (cyclist and friend to many in the industry, Michelle Weiser), passed from cancer. We talk a lot about her to keep her memory alive. It's interesting how all these things interconnect.
As a traveling adventurer, do you have another trip ahead of you?
I'm planning to go away in December. It's a trip that Dustin and I are looking at – Thailand. We just did a trip to the British Virgin Islands. We went to a different island every day and explored. For me, I have to see something new every day and explore. I can't just sit in a hotel. We went to Virgin Gorda and there is this small café on top of this mountain. I swear, it was something out of a little post card. It was this little white shack.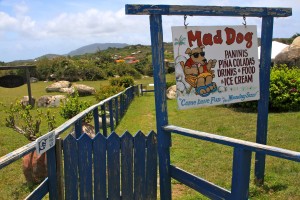 A woman from the US opened it and she just makes sandwiches and serves the best piña colada ever. Some of the locals would go there with their dogs and hang out. Sitting and talking to this woman was amazing. She had just decided to come to the island with her husband and there she was. I was almost envious because she was so happy. I just remember the breeze and perfect blue sky and the sun and the view was stellar and amazing.
When I travel, I love architecture and buildings but really it's just the people. The people are amazing.
What is a good morsel of travel advice?
People don't travel enough. They need to get out and meet these people to get over these pre-dispositions for what these people are. Some of the best experiences I have had were in Muslim countries. You need to travel because it will totally change what you think. The people you meet are amazing and you'll be surprised by how they open up their homes and meals to you.
I did a back roads trip in Morocco and Portugal on a bicycle and I got to see so much. I spent a couple of days in Marrakesh by myself. I had one issue with one gentleman not letting me in because I was a woman but everyone else was so friendly and wonderful.
 People don't travel enough. They need to get out and meet these people to get over these pre-dispositions for what these people are.
When I was in Turkey I got to celebrate Ramadan. These people I met said I needed to come and celebrate. I was nervous because I didn't know what it meant but for them to open their homes and share this with me was so cool.
Your story is incredibly inspiring to people. Many people say, "I wish I could do what you are doing." What advice would you give to those wanting to make their life more meaningful?
You can do it. It's all about finding who you are and being brave. It might be starting small and doing small things every day first. If I think about how I formed and did a lot of these independent things it started small like, going to the movies alone. Or going to eat dinner alone. And going to a restaurant and sitting. I think it's also starting to love yourself and really taking care of yourself. I was always putting everyone ahead of me and it probably hurt me. I think it's going deep within and saying, "Yeah, I can do it."
Talking to your friends about it and say, "Hey, I did this today." That's what kept me going. The first vacation I did by myself, I was nervous. The first Tour de Pink I did, I was nervous. When it came down to it, it didn't matter. It was about going there and meeting people and having that support because you naturally find that support where you least expect it.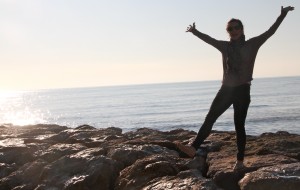 It's amazing where and how people want to help other people and they are there and no one is judging you. I think people need that extra push and someone to say, "You know, you are going to be okay." I was nervous and am still nervous but it's not going to stop me. I think once you start telling people your stories they get it. I even think about this whole triathlon thing and the training. It was so hard to start and to find the time and someone else told me, "You'll find the time." I dedicated time to it and I get tired and would rather stay in bed sometimes but I have found the time.
A few on the road questions: What's the best meal you've made on the road?
I make this crazy salad. I call it my "antioxidant omega three salad." I love cherry tomatoes. I like to take those and cut them up and get English cucumbers and chop them up with avocado and dark meat tuna. Then I add anchovies. I like them, I don't know why. And then I add some peppers, olive oil, and red wine vinegar with sunflower seeds. It's easy, refreshing and super healthy with protein. It always makes me feel energized.
TP Question: Crumple or fold?
I'm a crumpler. I thought you were going to ask me if I was over or under. I am probably not very sustainable in my tp needs. I don't know what a lot is when it comes to tp because to be sustainable does anyone really use one sheet? Honestly, but I live alone and I go through a lot of tp. Maybe I just don't keep track. I might not be doing the environment very well.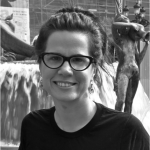 Noel Knecht is an adventurer, cyclist, cancer-survivor, and amazing woman. She is currently training for her first half triathlon and the Route 66 Marathon. Preparing for the 2012 Tour de Pink (both East AND West), Noel continues to bring people together and awareness to cancer.
To follow Noel (or better yet hit the side lines and cheer her on), here are some upcoming events:
September 23: Orange Man Triathlon, Dana Point, CA
September 28-30: YSC East Coast Tour de Pink, Philadelphia to DC
October 12-14: YSC West Coast Tour de Pink, Foothill Ranch to Oakley, CA
November 18: Route 66 Marathon, Tulsa, OK
To fight cancer and be a part of the YSC Tour de Pink this year, donate to Noel's fundraising page . All proceeds go to the Young Survival Coalition and helps young women fight and f*ck cancer up.
To learn more about Dustin's story (Noel's dude) and about more ways to help the fight,  visit www.fcancerup.com
Roam Life: Roam Your Soul's Amazing Women Series began with one small story about one amazing woman. Since then, we've interviewed many every day women doing amazing things and have shared all of our stories here. To learn more about Roam Your Soul, visit www.roamlife.com/roam-life/roamyoursoul.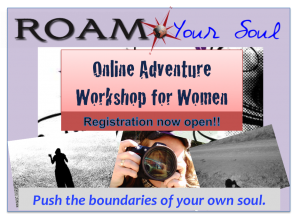 copyright 2012 * Roam Life, Inc.