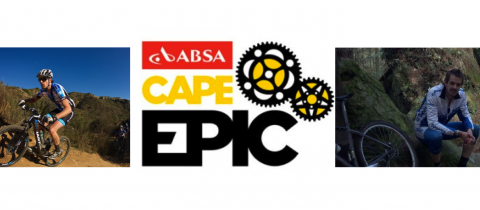 Interested in learning what it takes to compete in one of the toughest endurance mountain bike races in the world? Want to know more about South Africa and minimalist traveling? Want to learn how to train and eat nutritiously?
Join us at REI SoHo on Friday, May 11th at 7:00pm
Date: 5/11/2012
Event Location: Soho REI
Event Fee: Free
Time: 7:00 p.m. – 8:30 p.m. (EDT)
Presenter: Josh Fonner
Group Size: 45
Training hard since October, Absa Cape Epic is not for the faint of heart. It is the longest and most difficult team stage race in the world. 800 kilometers over 8 days of grueling and gorgeous terrain, these two were tested on the journey through the landscape of this beautiful country.
Out of 600 teams competing in the Absa Cape Epic, Josh and Jackie make up one of only 16 from the United States.
Join us as we introduce Josh, endurance rider and founder of Roam Life. Josh will share his experience of training and preparing for the 2012 Absa Cape Epic; an 8 day, 800km stage race located in South Africa. He'll then present their journey on the road to Cape Epic, the experience of completing the biggest and longest mountain bike stage race in the world – including the frustrations, pitfalls, successes, and…overall bizarre situations that occurred during this agonizingly difficult 8 day race.
We'll be sharing pictures, video, and stories as well as helping YOU decide on your next big adventure!
For more information or to ask questions, contact [email protected] / 914-584-8760