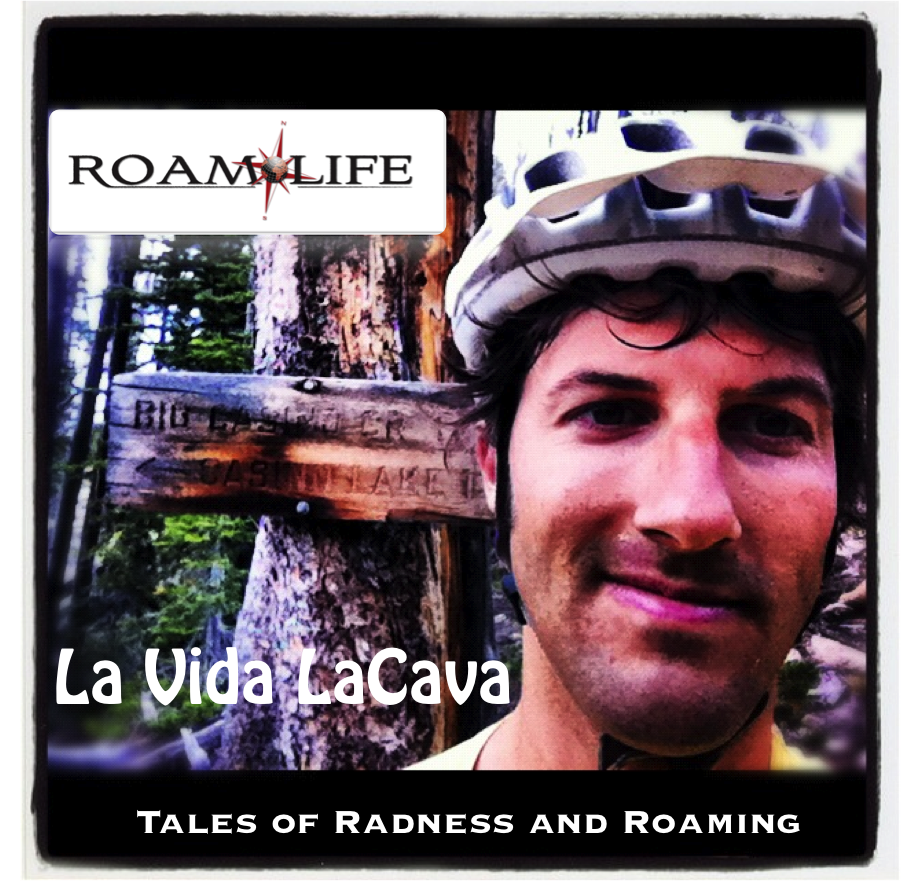 Paul LaCava | April 16, 2013
Hey there! It's been a while. Sort of fell off the deep end and got lost somewhere along the way, but the last two months have been a handful! Definitely one of life's biggest balancing acts. Isn't is always this way? The last two months have been a long hard road, one that is nearly complete, but really hasn't even started yet.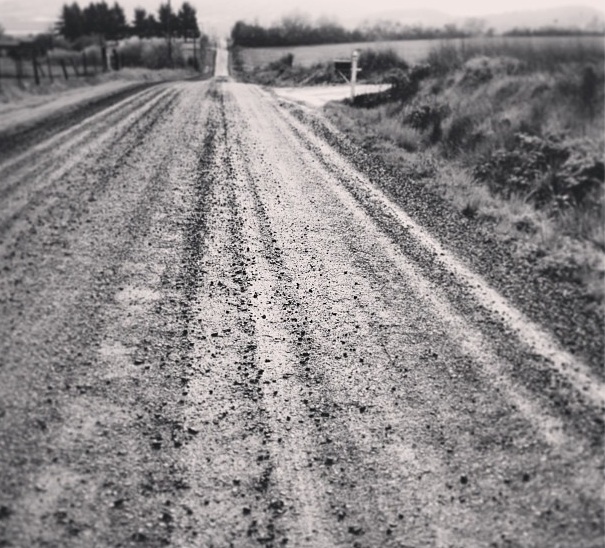 In ten days time I'll find myself a couple thousand miles away in the other side of the country, -er, more like the middle, for a, shall we say," little" bike race. My mind is already there. Spirit also. But the bags aren't packed yet, though most of the planning is all sorted out. Seems like a long haul to go just to ride your bike around, and it is. But the journey once there will be far greater that just getting there, and nearly as long as the preparation itself.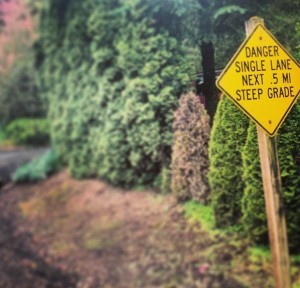 Last fall I committed to "toeing the line" at the 9th annual Trans-Iowa 323 mile unsupported continuous gravel bike race, the longest of it's type on the planet. For some early details, refer to my first post on the affair. The long and short of it, is that this will be the second year of joining about 100 fellow nut jobs on the start line of what I persoanlly feel to be the biggest challenge I may ever undertake in this lifetime. The goal is quite simple: race one's bike for 323 miles across the gravel roads surrounding the town of Grinnel, Iowa, and finish in less than 34 hours.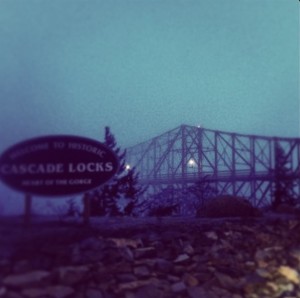 You have no support.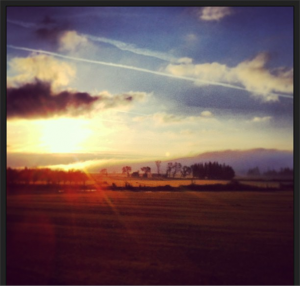 You have nothing but directional cue sheets and a route planned by the promoter, a nice fellow named Guitar Ted.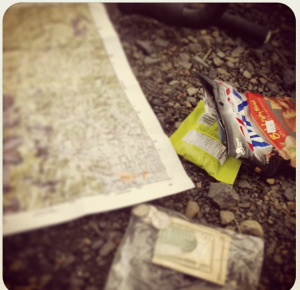 The race is free to enter, though virtually nobody signs up.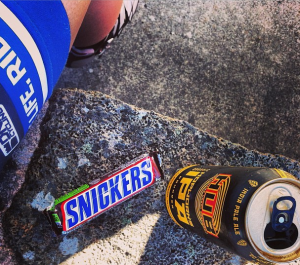 You only know the first 52 miles of the course when you depart, the rest you figure out at checkpoints along the way, assuming you get there in time. You have nothing but what you can carry on your person or buy or request from a local convenience store, farmer, or fellow racer. Items may include a bicycle, clothing to survive up to 34 continuous hours in the bleak windstruck thundershower prone rolling farmlands and the sub-freezing temperatures these can deliver, food, water, lights, a map, emergency supplies, probably something to keep you alive if you're 24 hours in and mentally collapse in a ditch, and ideally a huge sense of willpower and spirit! All you have to do is average 10 miles per hour, for nearly a day and a half. It doesn't seem so bad, until you factor in the wind, endless hills, the unkonwns, and the percieved limitations in one's mind.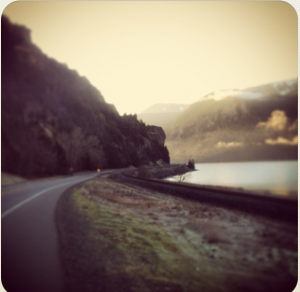 By my quick account, there are likely tens of thousands of miles of rolling gravel roads in the state of Iowa. The race will pick an odd assortment of them to create a fantastic journey through them, while the mind and bodybecoming victims of the whole affair.  This will be my second year of lining up at the start, and barring a tornado, a few too many viscious farm dogs, errant tractor, or a ground lighting shower, I plan to finish this race! Last year I did not. Gear and sleep related issues, and heck, I don't think I was tough enough. But that was then… Trans-Iowas is not a race you "win", although there is a winner. I see it as a task so immense the thought of doing it all quickly overwhelms you, and the only way you'll start it is if you pay less attention to the end result, and focus on the process. And this is what the last two months have been about.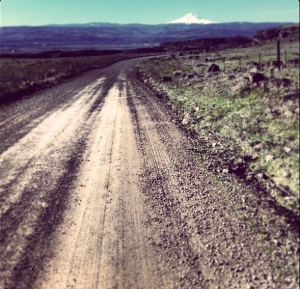 Since January and the hibernation that inevitably comes after a long fun year of riding and racing bicycles, when the days are nearly the shortest of the year, when the weather is cold, the rain incessant, it's time to kick start training for Iowa. My local habitat of Oregon delivers a pretty awesome assortment of the type of shit one is looking for to prepare for the unknowns of racing gravel roads in the remanants of the last ice age. So it starts with an off the couch century or two, just to shock the system and maybe scare myself off. That didn't work. Sweet. But man, those hurt! The miles quickly build. The routes get longer. Feeling tougher. A typical week would involve doing a handful of rides in the middle of the week, many at night, and then a long slog usually going from near daybreak to when the sun goes down on a cold dreary weekend. Sometime I can con a few friends into a good ride, most times not. Noboby else wants to do this, not generally, and definitely not in february.
The pieces start falling into place.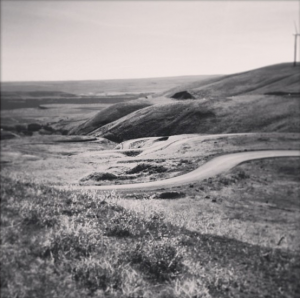 The body feels stronger, day by day. What used to seem like a long ride at 5 hours in January is merely a warmup for a good 12 hour adventure a month later! Rule of thumb is to make sure the halfway point is the furthest away from home, necessitating full commitment, no bailouts here! Most rides are road rides that mix in some uncivilized terrain, rural gravel roads and some logging roads in the coast range of the Willamette Valley. The biggest challenge to riding becomes not doing the miles, but figuring out where to go! Leave the house with $20 for whatever kind of gas-station burritos you can find in a remote rural town far from home to help get you back! New routes emerge, and this is really what has driven me to enjoy this whole process. Planning on racing an event that is so far from home has forced me to see places I never knew existed right in front of me. All you have to do is go seek them out.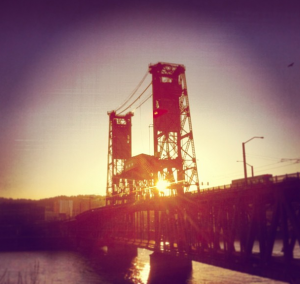 Two rides, and much of what you see in these photos stand out and have really prepared me for what lies ahead. Nearly 6 weeks ago I managed to put together a 170 mile loop from Portland and out the Columbia River Gorge all the way out to the Dalles and a beautiful surrounging loop back to Hood River. Places not normally connected in one ride, yet alone in one day. That one was after no sleep at all the night before. …Nervous energy. The beers tasted good after that one! About a week ago, I managed a final shakedown of the bike and gear exactly as I will put to the test in my race, a custom steel adventure bike by local friend and framebuilder Tony Batchellor from Tonic Fabrications called the Crusher!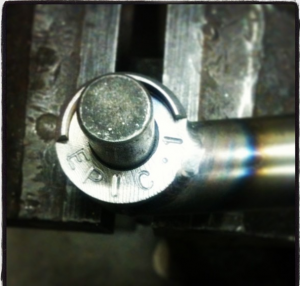 I packed up all the bags and clothing, somewhere close to 15 lbs of weight on the bike, and headed out at 4am for a rather harsh 12 hours and 155 miles of some of the worst rain I can imagine. That one felt good when it was over, and was pretty fun while it lasted, but took some effort. The thousand yard stare was in effect that day. And yet this is perhaps only half of what I am preparing for…..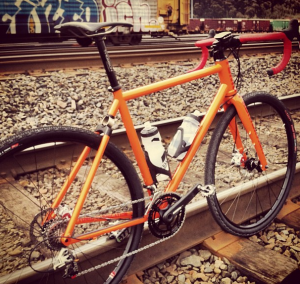 Somewhere along the 2,000 miles of riding in some of the worst weather I've ever faced in the last two months, lessons have been learned. There has been an uncomfortable amount of hours to think to oneself: why? I don't yet know why. Challenge, yes. Stupidity, likely. But why? I hope to answer that question sometime during the wee hours of the morning past mile 250 or 300 on the 28th of April, after starting to ride my bike about 20 hours prior, and then figure out what will take me to the finish. Until then, stay tuned…