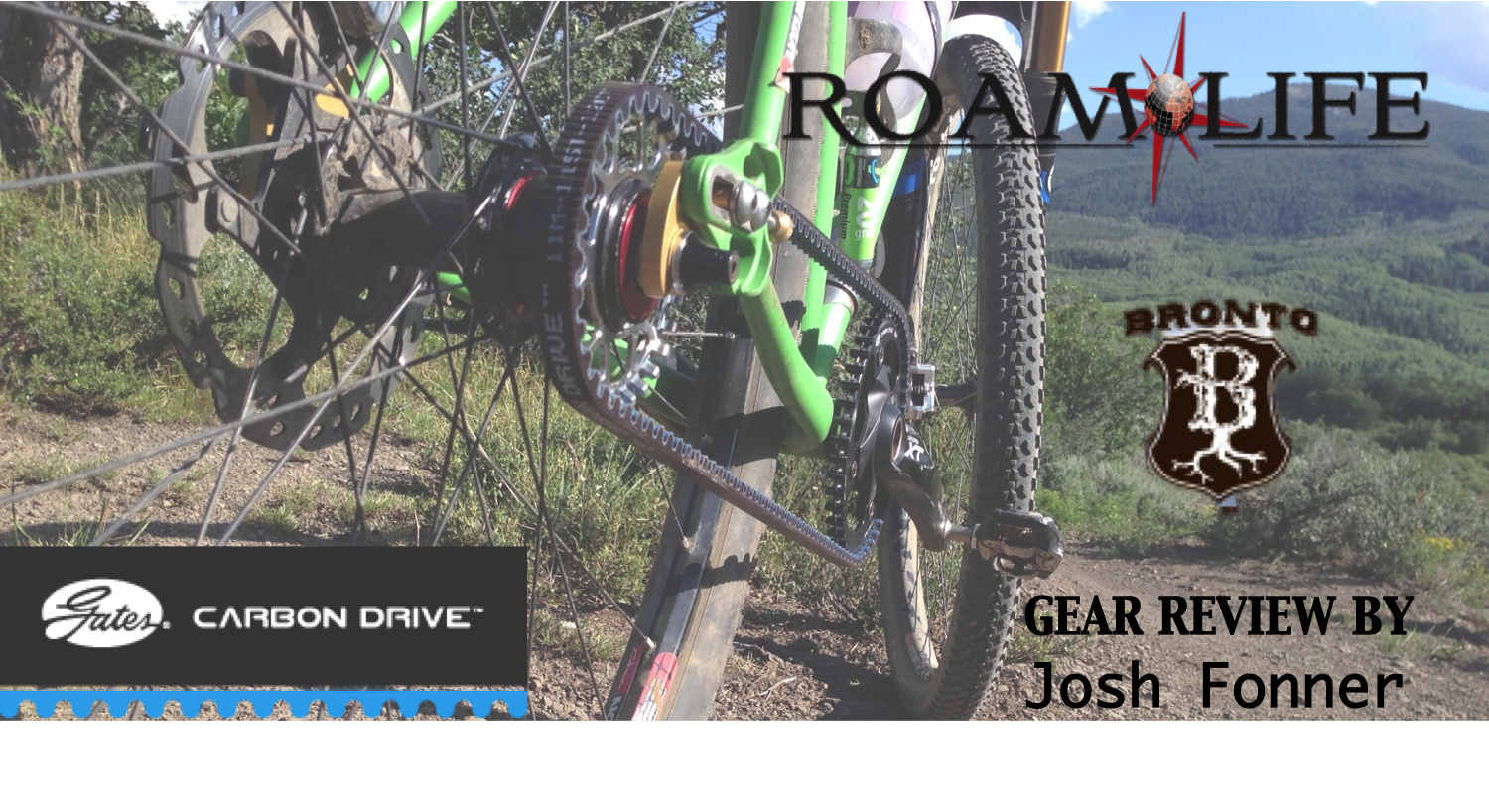 Josh Fonner | December 21, 2014
I'm a bike dork. 
There I said it…I've had the pleasure of riding some of the most amazing bikes in the industry: carbon, ti, steel, full squish, rigid, you name it.  Despite all the amazing technology out there, it never ceases to amazing me that the piece of the bike that helps move it forward is the one that is most exposed to the elements: dirt, water, grit, and grime.  This would be the drivetrain of course.  I've always thought it would be cool to have a totally enclosed drivetrain, i.e. – a driveshaft like on some motorcycles, but alas, we're still here with chains.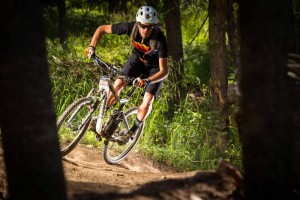 When they work right, chain drive systems are amazing.  Electronic shifting was a huge leap forward.  Single chain ring drivetrains revolutionized the MTB world.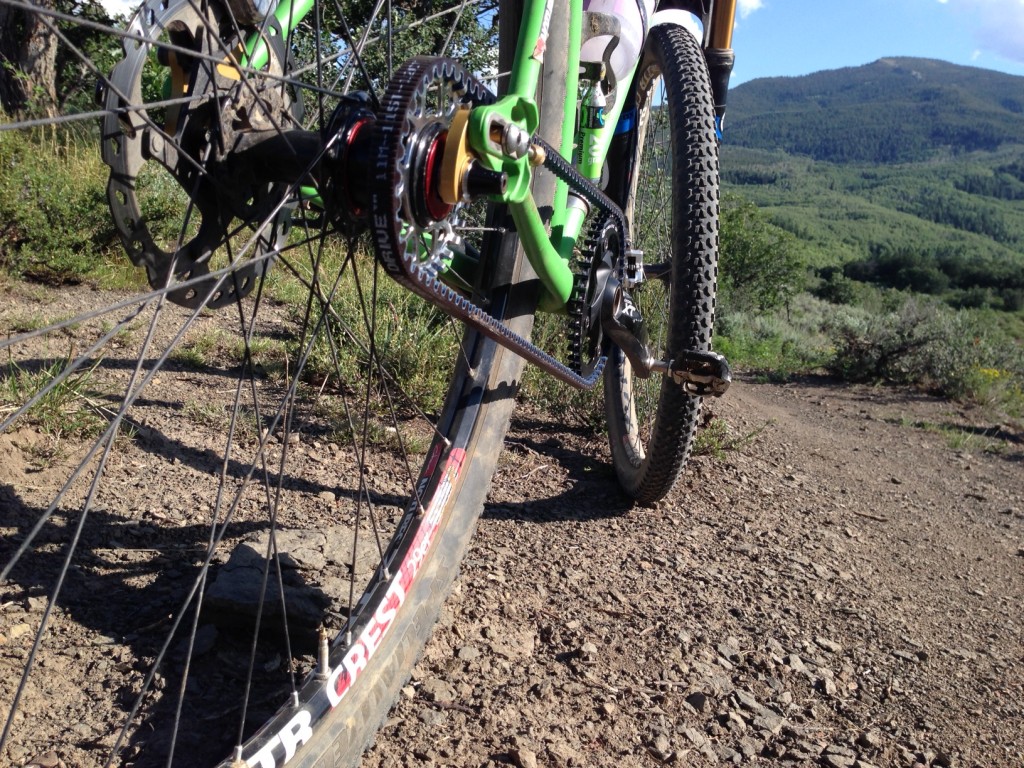 At the end of the day though, they all seem to be working with an inherently flawed system.  Enter Gates carbon belt drives.  With a nearly maintenance free system, that is almost totally silent, it offered some promise to help break the chains (man, that was a stupid pun!) of the chain drive world.
So why hasn't the belt drive system gotten more traction?  The challenge is that to run a belt drive system, you must have a compatible frame – meaning there has to be some sort of apparatus that can allow the one-piece belt to slide through the frame and into place.  Luckily for us, our good friends over at Bronto Bikes got us dialed on some belt drive splitters when they were making our frames.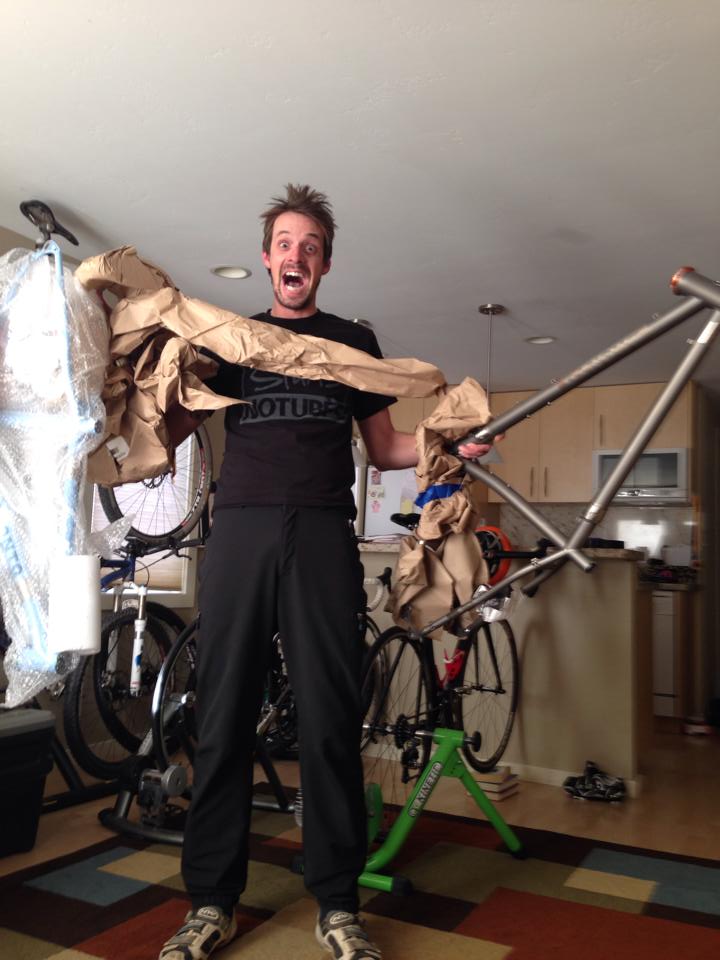 The first up on the belt-drive extreme makeover was the Bronto Willy singlespeed.  After years of talking 32×18, 33×20, etc., it was a change to no longer talking gear ratios. Belt drives operate with a different set of gear ratios.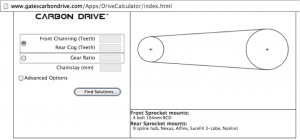 This is easily done, however, with a handy calculator located on Gates' website. In the initial set-up, belt tension is a critical item.  This can be measured in a couple ways, from an iPhone tension app to a specifically designed tensionmeter to squeeze testing it.  The latter is least advisable, though often used.
Our initial test rides on the singlespeed revealed, well, not much.  I say not much in a good way – silence.  It just plain worked, no metal on metal grinding, no squeaks, just pure simplicity.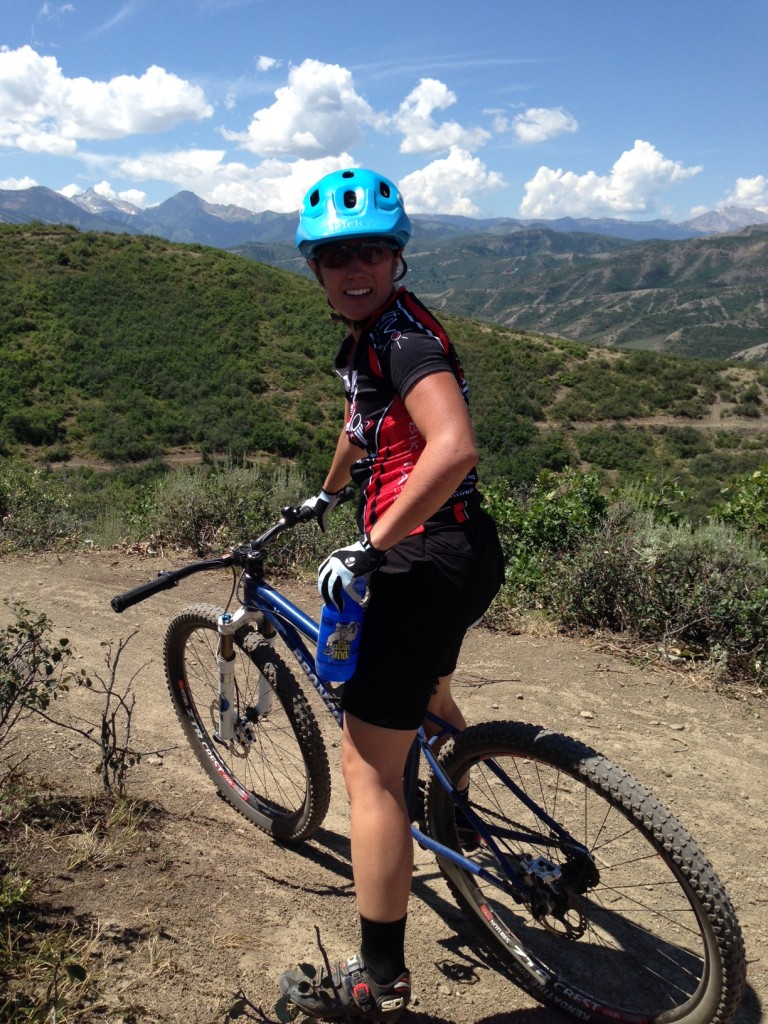 Though it was silent at first, I was advised to pick up a can of silicone lube at the hardware store to keep any dust and grit from leading to a noisier ride later.
Of course, the belt is a frequent talking point on the trail.  From "How do you like that thing?", to "Man, that is cool", to "Stupid singlespeeder" are all phrases that are often heard…so get used to hearing some comments!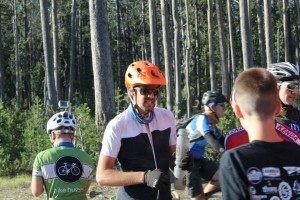 Though I spend most of my time on a singlespeed, we really wanted to dial in some killer, low-maintenance, geared bikepacking rigs.  We don't really like getting bitten by the upgrade bug later, so we went all in.  S&S couplers, titanium, Thomson, Rohloff…and Gates Belt Drive of course!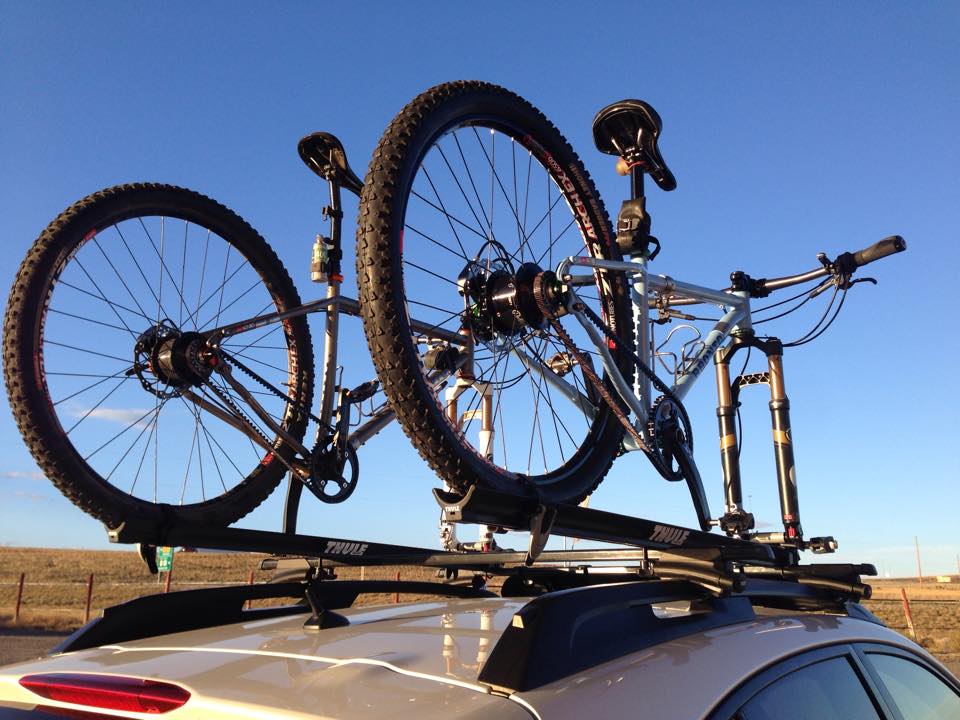 Winter hit the mountain so we haven't had much of a chance to pedal the Rohloff rigs yet…but there is no doubt they'll prove to be just a reliable as the singlespeed version.  The one challenge is that the sliding dropout on the Rohloff bikes does not have a tensioning bolt, which makes setting the proper belt tension almost impossible.  Hopefully that won't negatively affect the longevity of the belt.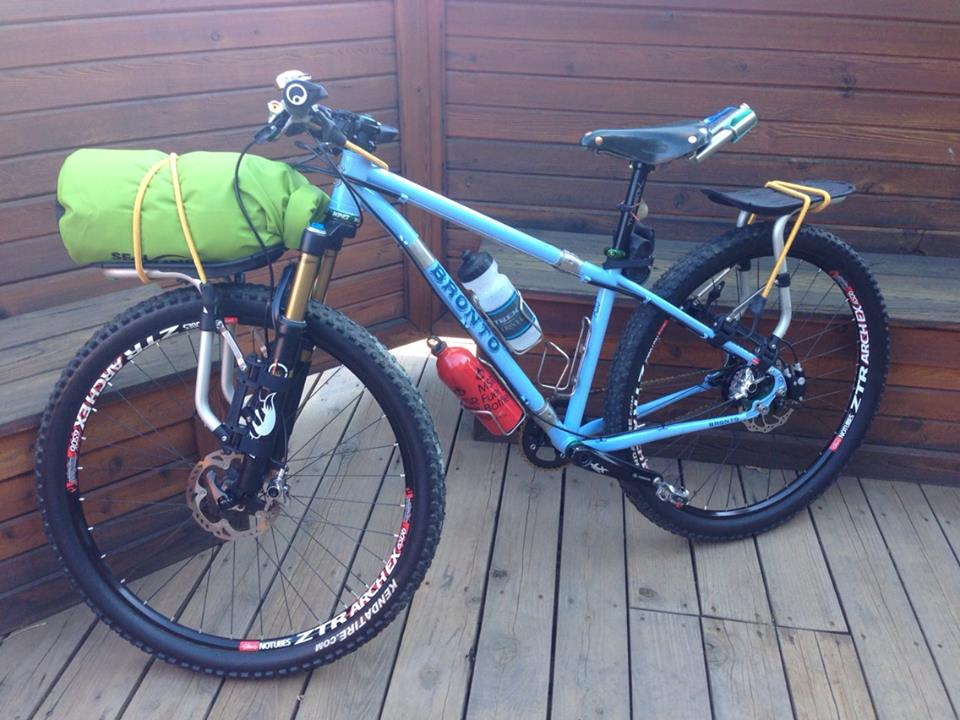 We've definitely got some testing in mind for the belt set-ups coming up in 2015.  Some desert training rides, 24 Hours in the Old Pueblo, Leadville 100, and some to-be-decided bike packing destinations all should put the belts to the test.  Looking forward to putting some more time on the belts and to minimal maintenance in the process.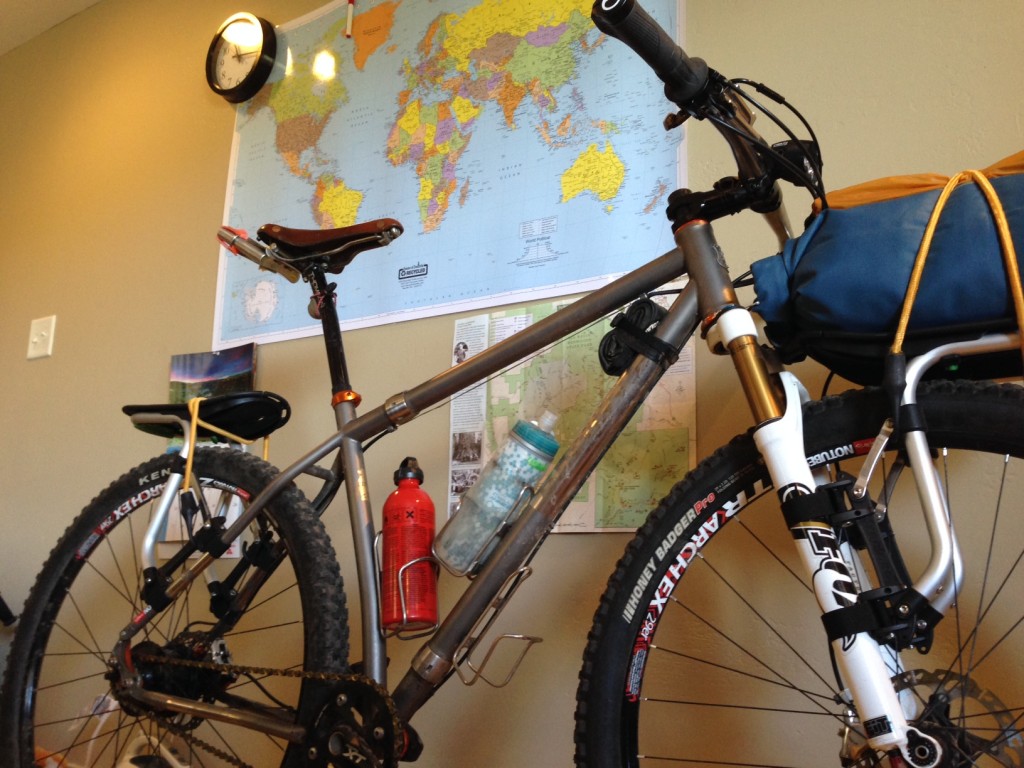 In the meantime, there is some snow in the hills, and some skin track to put down.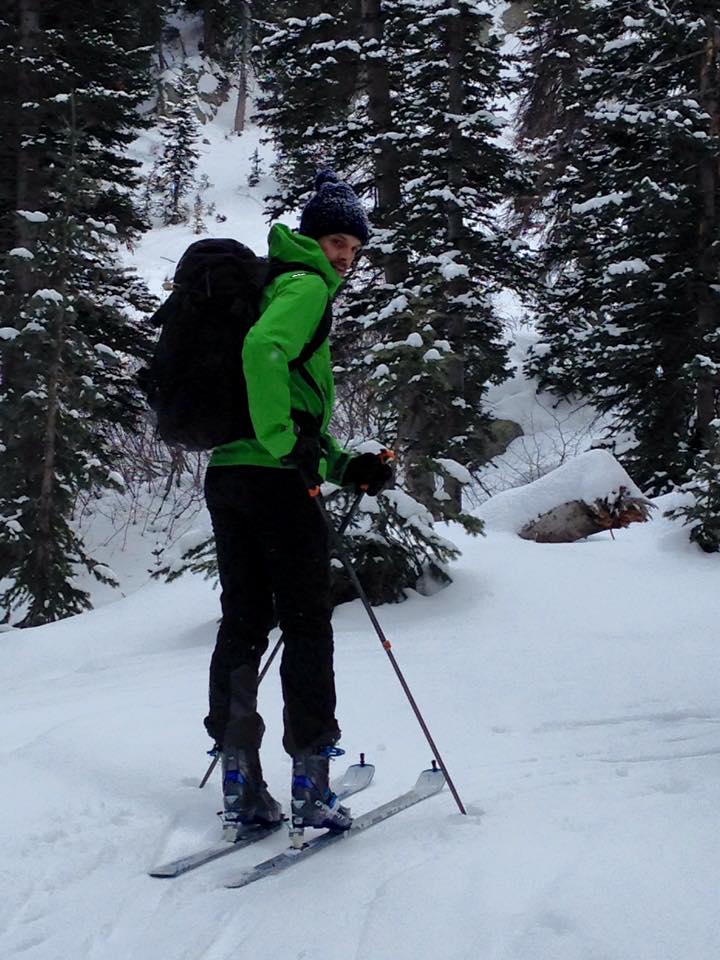 Copyright 2014 Roam Life, Inc. All Rights Reserved.