March 20, 2012
I didn't do much preparation for South Africa. Josh, my partner, had been training for the Absa Cape Epic for almost six months and watching how much work went into that, I figured that was enough preparation for both of us.
I feel like I must state a somewhat obvious: A common mis-conception is that when you say, "I'm going to South Africa!" people assume you mean the wild safari of the African continent. South Africa has wild safari areas but Western Cape and the areas we were in were definitely colonial Dutch, very settled and developed. Cape Town is a modern metropolis and the surrounding suburbs are gorgeous with gated communities and multi-million dollar homes along the coast.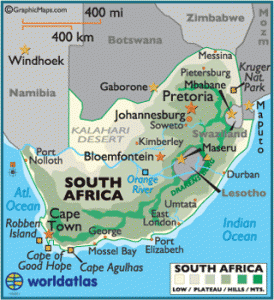 Don't get me wrong, there are dangerous areas, poor areas, wild safari areas – we just weren't really in them.
It was a non-negotiable topic that we would both bring our bikes – mine, a steel stallion singlespeed Bronto and Josh, a fancy full suspension Anthem 29er… [keep reading…]