by Christine Perigen
The Roam Life Team recently went on a cycling adventure in Taiwan. While searching for rental bicycles, the ChicoBag Sling rePETe Tourmaline came in really handy.
I am a very light packer. I never carry a purse or wallet or bag or…well anything but my passport and credit card while traveling. I threw this little satchel into my backpack last minute thinking it might come in handy. Boy, was I RIGHT!  The ChicoBag Sling rePETe Tourmaline is perfect for adventure traveling. We threw two sets of pedals, two helmets, two cell phones, and a water bottle in the bag and it sat comfortably against my side as we hiked the streets of Taichung.
The bag is light. Given the materials it is made out of, it is also surprisingly durable. The bag is 99% recycled PET (Polyethylene terephthalate, aka, plastic bottles) and the carabiner is 97% recycled aluminum. This bag became an extension of me for the rest of the trip. When it wasn't in use, I scrunched it back up into it's travel bag and when I needed to go out on the town, I whipped it out and had it over my shoulder in no time.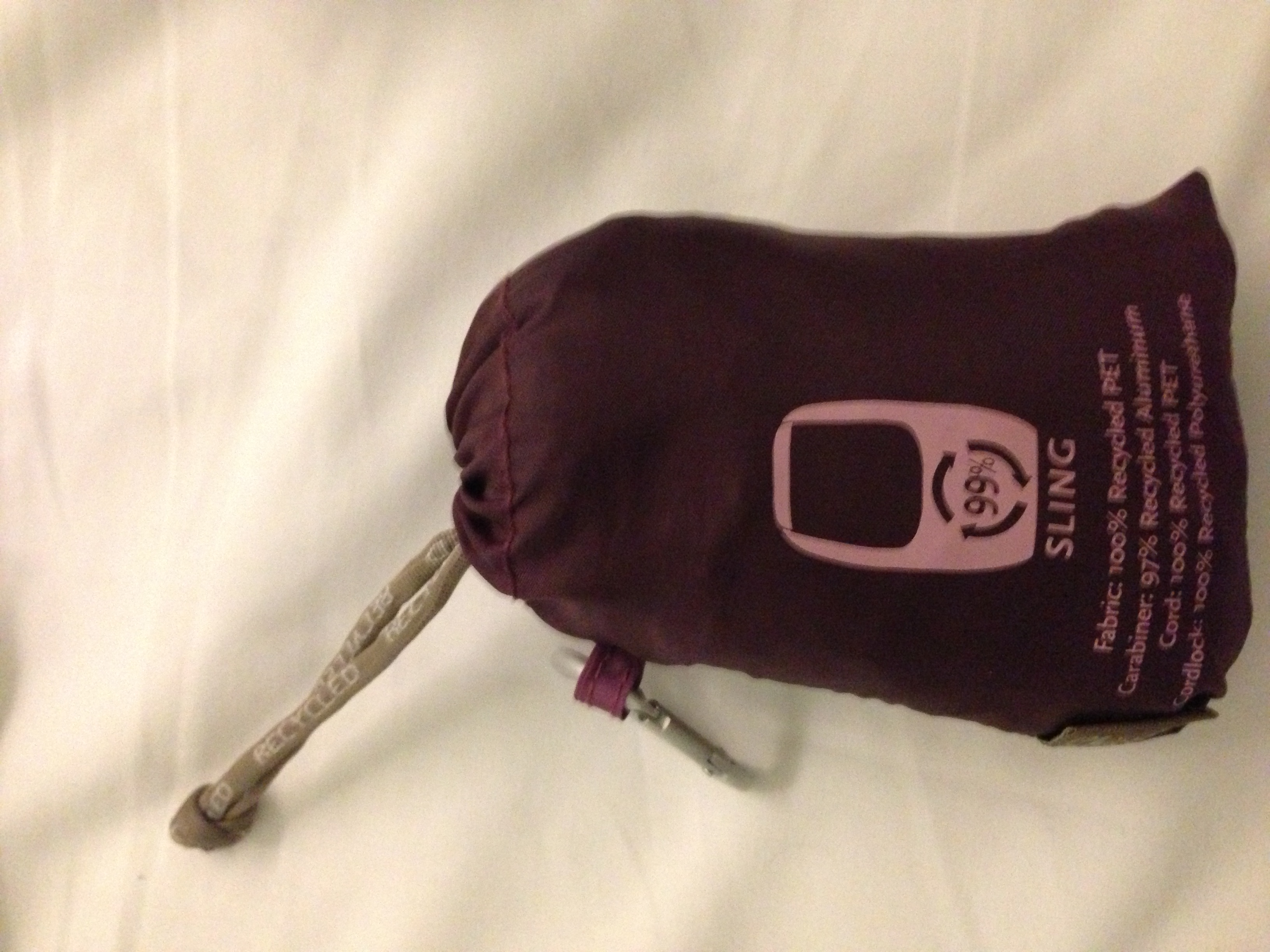 For a self-proclaimed "Bagless Chick," the Sling rePETe was just too practical to say no to.
Brand: ChicoBag
Price: $14.99