Roam Your Soul was an amazing experience for me. It was incredibly heartwarming to share such personal explorations with such sincere and insightful women. I was greatly encouraged to challenge myself and push my boundaries, and the rewards were immediately tangible. As a group, I felt that we all connected emotionally, expanded mentally, and grew spiritually. I am truly grateful for the experience, and I will definitely carry it with me forever on my journey. Thank you!! – Mariya
Like Mariya, I hope you join me for a life-changing and exciting adventure experience.

Roam Your Soul's Online Adventure Workshop is an 8-week e-course for women that want to explore their daily lives with new eyes, experience adventure, and roam their inner soul. We will guide you through opportunities to expand your comfort zone, discover new aspects of yourself, and connect to other adventurers.
REGISTRATION IS CURRENTLY CLOSED.
Our next workshop registration will open in February 2013.
We've teamed up with Peaks Over Poverty, Against the Grind, and more to make each adventure meaningful, adventurous, and fun.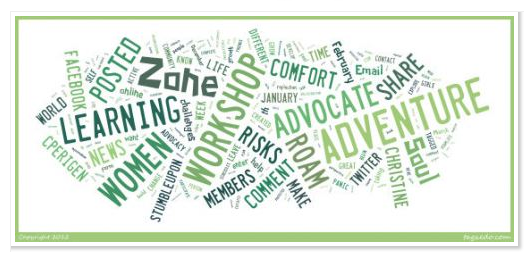 For more information, visit the registration page. For more information about Roam Life and our Amazing Women series, click on the links!
The adventures I created for us all actually allowed me to find time for myself and reflect on what I needed in order to feel excited about life. Learning through other women's stories and finding inspiration in their courage allowed me to break through barriers and find new adventures for myself.  – Founder, Christine