By Isabel Suppé
As I travel across the United States on my bicycle, I am finding the trendy Liv/giant cycling shorts  are a perfect match for my female curves.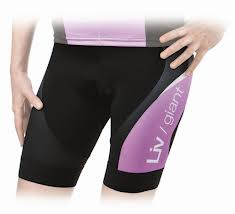 Super light and thin, they brought me great relief while cycling through sun-scorched Eastern Washington in seething hot  July weather. Since I had  had bad experiences with skin reactions to silicone in the past, I was at first reluctant to wear the shorts but was positively surprised.
The tiny but very grippy silicone strips hold the shorts perfectly in place but haven´t caused me any rashes, not even in 100 degree weather!  The leg beads have the exact right amount of tightness. Another greatly appreciated feature was the very comfortable rear-end padding. The short's breathability shows the difference between high-end and cheap products. Liv/giant Team Shorts are a sure recommendation from me!
Brand: Liv/giant
Price: $125.00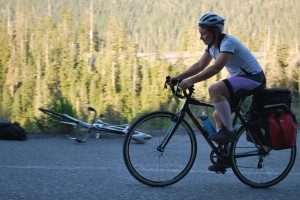 For more information on Isabel's book tour visit: www.roamlife.com/isabelbooktour2013