Adventure Coaching    Adventure Concierge    Advertising  Sponsor Program
Adventure Coaching
You're inspired…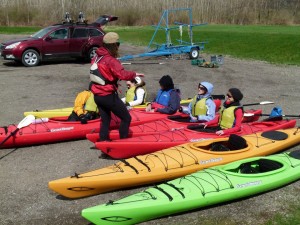 So, our stories have inspired you. Now what? Are you going to go back to typing that e-mail under soul-sucking fluorescent lighting in your cubicle? We say, "No!" What if we challenged your thinking? What if we told you that your next big adventure could help you learn things about yourself and the world around you that you haven't even conceived yet? What if we told you that the big dream you have had all this time doesn't have to be a dream at all and that all of those excuses (NO TIME! NO MONEY!) were well…just excuses? What if we said that we want you to try something completely out of your comfort zone? Something that might even make you panic if you thought about doing it RIGHT NOW. Don't panic. Call your Adventure Coach.
It's time for a coach.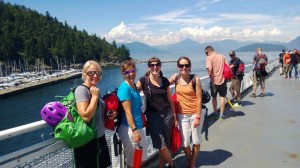 Our Adventure Coaches are experts in supporting you through the process of planning your next (big or small) adventure. With our extensive network of Roamers combined with over a decade of management and planning experience, we strategically guide you out of your  comfort zone and into your next adventure. Just like an athlete needs an athletic coach to reach goals and successfully compete in events, an adventurer needs an adventure coach to connect to experts, learn new skills, manage time and money, create priorities, and clearly create a process for successfully and safely completing an adventure. We help you plan and create benchmarks to ensure that you are prepared, ready, and able to get out there and go.
Try it out for a month – FREE. After that, services start at $15.00 a month (cancelable at any time).

Roam Life provides the kick-in-the-pants style planning and the spark you need to help you take those first steps.
It's not just about climbing a mountain or taking a trip. It's about creating a life around who you are and who you

will be

because of an adventure. Get off your butt and start roaming.

Get ready for your kick in the pants – it all starts here:
---
Basic Plan ($15/mo)      Roamer Plan ($30/mo)   Big Adventure Plan      Expedition Plan
There are two easy ways to get a hold of us:
CALL US at (914) 584-8760 OR CONTACT US ONLINE
---
Roam Adventure Concierge
Utilize our first class booking services through our Roam Concierge Service. Book your next adventure with trust and confidence that your experience will be safe, memorable, and fun. We have built relationships with certified adventure leaders around the world for whatever activity suits your fancy. Whitewater rafting, caving, zip lining, rock climbing, kayaking, and more are all offered through our preferred vendor network. Let us help connect you to a reputable, certified instructor or guide for an unforgettable adventure.
  Available Day Adventure Services
  Adventure trips are provided by Roam Life Partnership Vendors. Certified Guides are guaranteed for all trips.
(1/2 Day & Full Day)
                      Lake Placid & The Adirondacks                                             Ithaca & The Finger lakes
      Kayaking, climbing, hiking, mountaineering, SUP                                     Kayaking, Canoeing, SUP
                      Solo Trip                                                                                              Solo Trip
                     2-6 People                                                                                            2-6 People
                     Family Rate*                                                                                        7-12 People
   *Family rate is for a maximum of five family members. Children must be under the age of 16.
FINE PRINT: All equipment for activity is included. Snacks, water, and meals are not included. All participants will be required to sign all required agreement and release forms with our vendor partners as well as Roam Life, Inc. prior to being able to participate in the activity.
E-mail us for more information
Questions? Contact us.
Roam Advertising
Advertising opportunities abound on the Roam Life website, social sites, and on our gear for Roam Life Events. Banner Your ad and/or logo can be placed on main and sub-pages as well as various gear and promotional items. Price varies depending on length of commitment, size of ad, and complexity of install.
Banner Advertising        Small Space Advertising           Event Promotions & Logo Placement
Roam Sponsorship Program
The Roam Sponsor Program is designed to simplify the task of obtaining sponsorship for adventurous Roamers while simplifying the research, marketing, and investment by Preferred Sponsors.
Need a sponsor? For those looking to be sponsored, we make it simple:  you are a Roam Life Athlete or Adventurer.  Your Roam Life Adventure is supported by sponsors.  We create the contracts with industry sponsors. We help get you the gear and funding you need. In addition, there are options for video/photo journaling to be done by your Roam Life Production Crew. An additional service is blog hosting and management. We provide the framework for you to blog, write, and promote your journey while helping you follow through with promoting requirements by Sponsor Partners.
Looking for great athletes to sponsor? For sponsors, we make it simple:  stop reading through the hundreds of sponsorship proposals that come across your desk. No more reading, creating rejections, contracts – leave that to us.  We have many years working within the action sports field, and are able to identify the right athlete partners for your business and for Roam Life.  Most importantly, we understand the need for athletes to drive sales for your business and make sponsorship dollars count for what ultimately matters for all of us – ringing the register.  Partner with Roam Life and let us introduce you to the athletes and adventurers that have been pre-qualified by us.  Through our marketing and adventure company partnerships, we are able to provide you with the marketing collateral for your business while maximizing your marketing dollars.