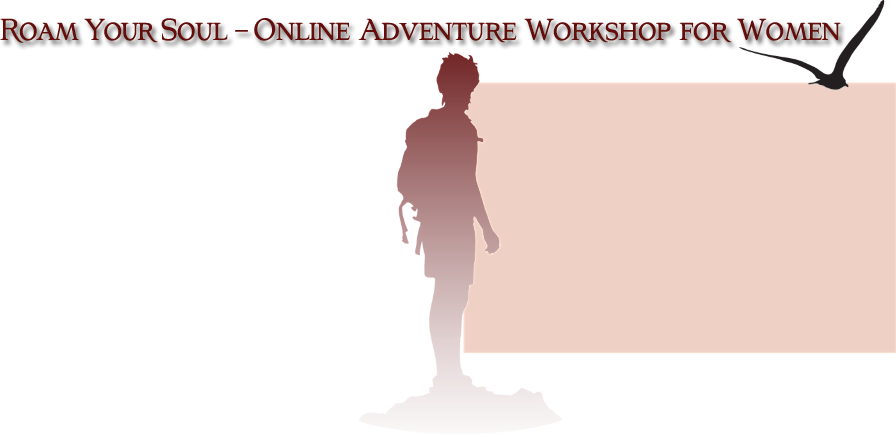 [twocol_one]
8 weeks of adventure and reflection.
Push the boundaries of your own soul.
Roam Your Soul's Online Adventure Workshop is an 8-week e-course for women that want to explore their daily lives through a new lens, experience adventure, and roam their inner soul. We will guide you through opportunities to reach personal goals of self-discovery, expand your comfort zone, identify new personal objectives, and build close connections to other adventurers.
Join our community of women.
Roam Your Soul is a community of women that are looking for a life-changing experience. It's an opportunity to bond with other women through adventure and reflection that will lead to personal growth.
The four pillars

of adventure learning

:
See your life from a new angle.
Find new ways to approach your daily self.
Advocate for yourself and others.
Establish personal goals and impact others.
Take risks to expand your comfort zone.
Be inspired by others and venture into new experiences.
Create a self-sustaining adventure.
Build a new adventure – just for you.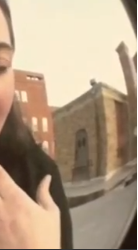 [/twocol_one][twocol_one_last]
Registration is OPEN!
Next workshop: March 2015
Registration is Open: Now – February 15, 2015
Duration – 8 weeks
Fee – $80 USD
This e-course is limited to 15 spaces only.
Please note that this e-course is for WOMEN ONLY.
See why, below…
Our three goals

for this adventure e-course:
Enhance your physical life through new workshop adventures.
Enhance your emotional life through reflections and discussions.
Enhance your spiritual life through inspiring stories and experiences. 
Whether you are stuck in a rut, looking to make new friends, or going through a massive life change, Roam Your Soul's Online Adventure Workshop for Women is for you.
[/twocol_one_last]
Get ready for the opportunity of a 
life-changing experience.
THIS EIGHT-WEEK COURSE INCLUDES:
4 Adventures created through our weekly workshops and discussions

4 Reflections related to your adventure experiences and personal growth

Group discussions and connections on our private discussion board

Weekly videos and resources from Christine (accessible even after the course ends)

Mid-week updates and resources provided weekly (accessible even after the course ends)

A PDF of the entire course for you to download and refer to as much as you'd like
The Roam Your Soul workshop pushed me to reflect on my experiences. My daily life is always packed with responsibilities, which leads to a constant busyness with no purpose. This often sends me down a path where I cannot think clearly, which makes me feel lost and stuck. This workshop helped me stop and actually reflect on all that my life throws at me. Through this online journal, I had to take time to talk about how my adventure experiences affected me as an individual and how I could change to become a better human being. It also gave me the time to read and reflect on the experiences of other women. It is great to read the perspective of others, which helped open my mind. I'm still a very busy person, but this online journey helped rejuvenate my soul. It also provided me with the tools that I can use when I find myself lost and stuck. – Jennifer
Roam Your Soul was an amazing experience for me. It was incredibly heartwarming to share such personal explorations with such sincere and insightful women. I was greatly encouraged to challenge myself and push my boundaries, and the rewards were immediately tangible. As a group, I felt that we all connected emotionally, expanded mentally, and grew spiritually. I am truly grateful for the experience, and I will definitely carry it with me forever on my journey. Thank you!! – Mariya
Click to learn more about Christine Fonner and her experience in leading women into new adventures.
Frequently Asked Questions
[toggle display_main_trigger: "yes" hide="yes" border="yes" style="white"]
Do I have to show up online at a specific time each week to participate?
No. The beauty of this workshop is that you get to read and learn through the workshop tasks and modules at your own pace and then have a week to complete the adventure on your own time. The following week provides you with additional resources, talks, and stories to help you in writing your reflection which you'll get to share online on your own schedule. 
How much time will I have to dedicate each week?
As in any endeavor, the more time and effort you put into a task, the more reward you will receive. Anticipate dedicating 2-4 hours per week for the whole process. You'll be completing an adventure and creating your reflections; then you will view and share thoughts on the reflection/posting process with your fellow participants.
How does the Roam Your Soul course operate?
Our e-course community activities will include weekly adventure tasks, reflection projects, and discussion. We will share, discuss, and reflect on a private, password protected forum. The forum will include a space for the adventure class materials to be shared with you, a space for you to share with others, and a space for special resources and supplemental information, videos, and additional conversation topics.
Adventure tasks are posted on the e-course forum weekly with a mid-week follow up from the e-course leader and the weekly adventure reflection discussion is posted every other week (after the adventure task week).
What do I need to participate?
A camera, access to a computer and the internet, a journal or notebook. A digital camera would be easiest but any camera will work! You'll be uploading pictures from your adventures so you'll also need weekly access to a computer and internet to participate in discussions, upload your adventure photos, and sharing your adventure story. We suggest that you keep a notebook with you at all times to write reflections, sketch, brainstorm, and journal your experience.
Is Roam Your Soul for seriously adventurous women only?
No way! We will be teaching about our comfort zones and learning zones and how to create adventures specific to you. Whether you've never been on an adventure or go on adventures daily, the goal is to help you become adventurous in YOUR way. There are varying levels of adventures and many ways to create an adventure – we're here to help you set your level, determine a purpose, create the adventure, and learn more about your personal self to grow, expand, and move your comfort level out to include MORE in your life.
But I'm already super adventurous. Why should I join?
Ok, so maybe you've jumped out of airplanes and ridden bareback down beach fronts in South Africa. We aren't just talking adventures for this workshop. We're talking adventures with purpose. It's time to create adventures for personal growth and reflection and to learn from others' adventures as well. How can you turn an adventure into a life-changing moment? How can you connect your adventurous spirit to learning something new about yourself and others? You'll be surprised by the impact that the women in this community will teach you and what you, in turn, will also teach them through this new kind of adventure.
Is there a specific meeting time for the course where I have to be available?
No. Each adventure task will be posted at the beginning of the adventure week and each reflection discussion is posted at the beginning of a reflection week. You will be able to complete your adventure task, post your reflections, and join in the discussion all on your own schedule.
What will I get out of the Roam Your Soul course?
Each participant will get a unique experience and the benefits will be different for different people. For certain women, it will be some "me-time" during the week. For others it will be to re-connect with their inner-self and reflect on who they are, who they want to be, and who they will be. For some it will be a place to have fun, create adventures and play! You will become more aware of the world around you, connect to the experience, and roam the inner soul of who you are.
As with any workshop, the more you actively participate, the more you'll get out of the experience. Completing adventures, journaling and reflecting, participating in discussions, and sharing your story will enhance your adventure experience and make the entire process more meaningful. 
This workshop is a place to connect and make friends – with each other and with yourself. Remind yourself what it feels like to try something new, increase your heart rate and take adventurous steps towards a new experience. This course will help you feel alive, will make you laugh and smile, and will remind you that one of the most important aspects of our lives is sharing our experiences with others. Roam Your Soul is a community of women. It's a place to inspire, reflect, and connect. You'll create friendships that will last a lifetime – and will move from virtual to reality!
I don't think I'm adventurous. Should I still sign up?
Without a doubt! No previous adventurousness is required! We will help define and create adventures that work for you and help you reach your adventure goals. Just read what others have said about the program:
Why Only Women?
[toggle display_main_trigger: "yes" hide="yes" border="yes" style="white"]
Women, over centuries, have been influential in positive and philanthropic change in our societies. We are the communicators, the peacekeepers, the adventurers, and the renegades. We are naturally drawn to social circles. We are talkative, inquisitive and analytical. We are amazingly good at multi-tasking. Women, in today's world, have fewer and fewer opportunities to connect to other women. Given the opportunity, we can be a great support for one another and we desire and need the kind of friendship that is deep, meaningful, and full of purpose. This workshop is a special space for these friendships to be cultivated.
As women, our appearances are often dictated by social influence and fashion magazines. Our personalities are criticized and analyzed on a public scale. We, as women, have had to struggle and fight for basic human rights and in many parts of the world these rights are still witheld. Our appearances and society's perception of us may have changed over time but we, as women, all fundamentally maintain our same appreciation for beauty (as true beauty is), compassion, and making our world a loving and awesome place for us all to live. Enjoy the videos that follow – one depicts women from different perspectives that have been expressed in art over time; while the other is a teaser from the pilot Roam Your Soul workshop.
Women In Art from Philip Scott Johnson on Vimeo.
[/toggle]
Have a look at our current RYS projects:
Get ready to ask yourself, "What ARE my boundaries?"
Contact info: christine@roamlife.com /+1 (914) 297-8446 or use our 'contact us' form to request more information.